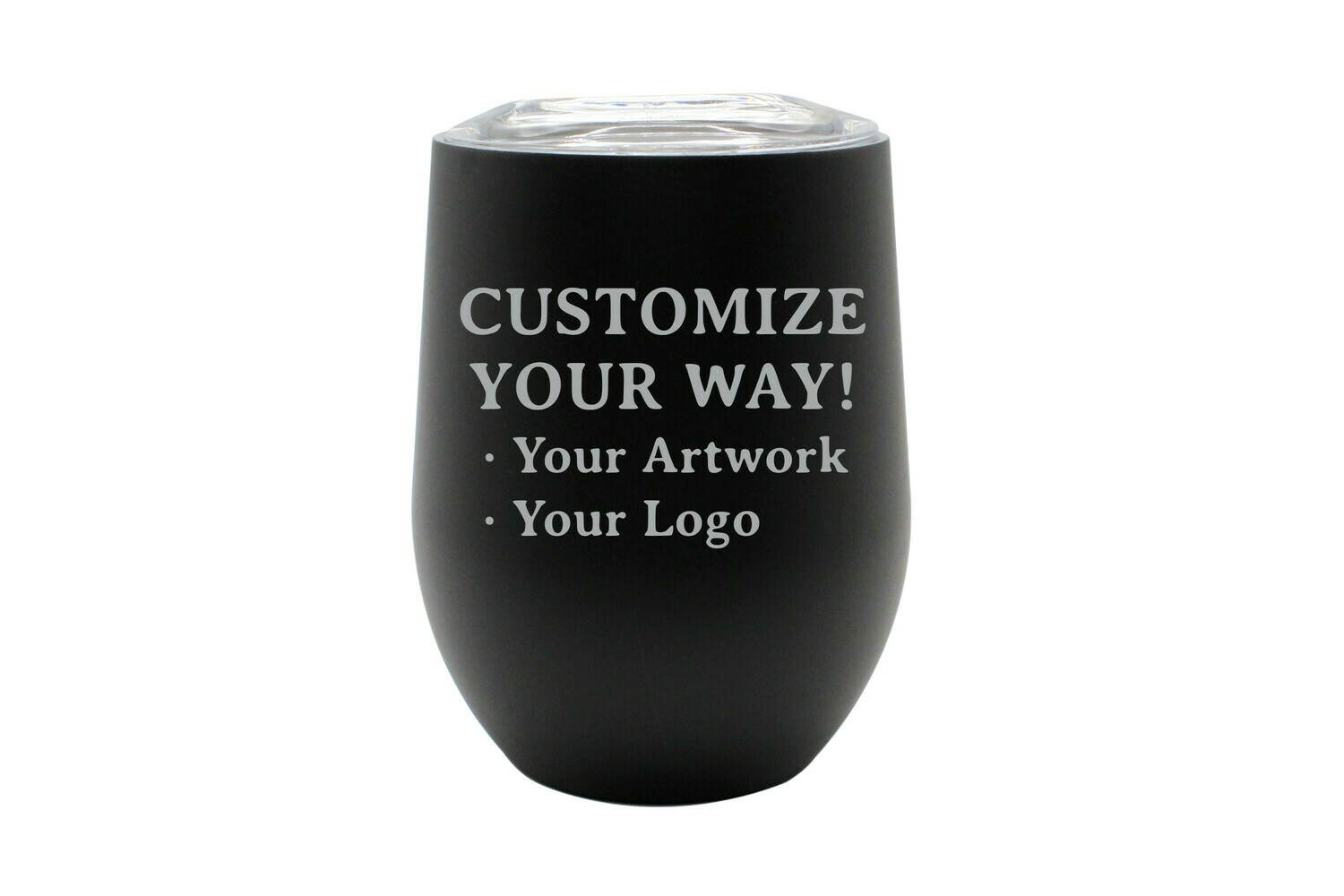 Customize Your Way -12 oz Insulated Tumbler
SKU 64419
Product Details
"Customize Your Way" our 12 oz Insulated Tumbler with Lid. Shown in Black.
"Customize Your Way" – Requires you to submit an .ai (adobe illustrator) or .cdr (corel draw) file for any artwork or logo.
DISCLAIMERS:
You must have ownership of logo in order for us to process order. For example, we can not print copyrighted or trademark logos owned by other entities like NFL, NBA, MLB etc.
Not all artwork can be Laser Engraved due to quality or detail issues of original artwork files. Therefore, upon review of your artwork, if we are unable to laser engrave we will contact you to cancel order.
Product Details:
NON SILVER LIP:
Maintains twice the heat and cold resistance compared to glass or plastic glasses. Insulated Tumbler is 8 hours Cold & 6 hours Hot.
Tumbler made of stainless steel with double-wall, vacuum insulation. Plastic Lid.
Holds 12 oz.; measures 4.5″ H x 3″ W.
SILVER LIP Polar Camel:
Stainless Steel Polar Camel features double-wall, vacuum insulation with a clear lid. They are 2X heat and cold resistant compared to glass or plastic wine glass. Made from 18/8guage stainless steel.
Overall Size Length 3-1/2″, Height 4-3/8″, Width 3-1/2″
BPA Free
Cleaning – Hand Wash
Production Time is 5-10 business days from time of order.
Save this product for later